Revd Nigel is on leave this week so there is no Lockdown Letter to read.
There are many alternatives forms of worship available online. You can find some suggestions on our Services Page
We have a recorded service featuring Terry Trigg who speaks about the parable of the sower.
You can watch this after 9am on Sunday on Youtube here.
If you prefer to read a service, this is the worship from the Methodist Website for this week. Note that the links below will NOT work but you can find fully functioning links in this pdf.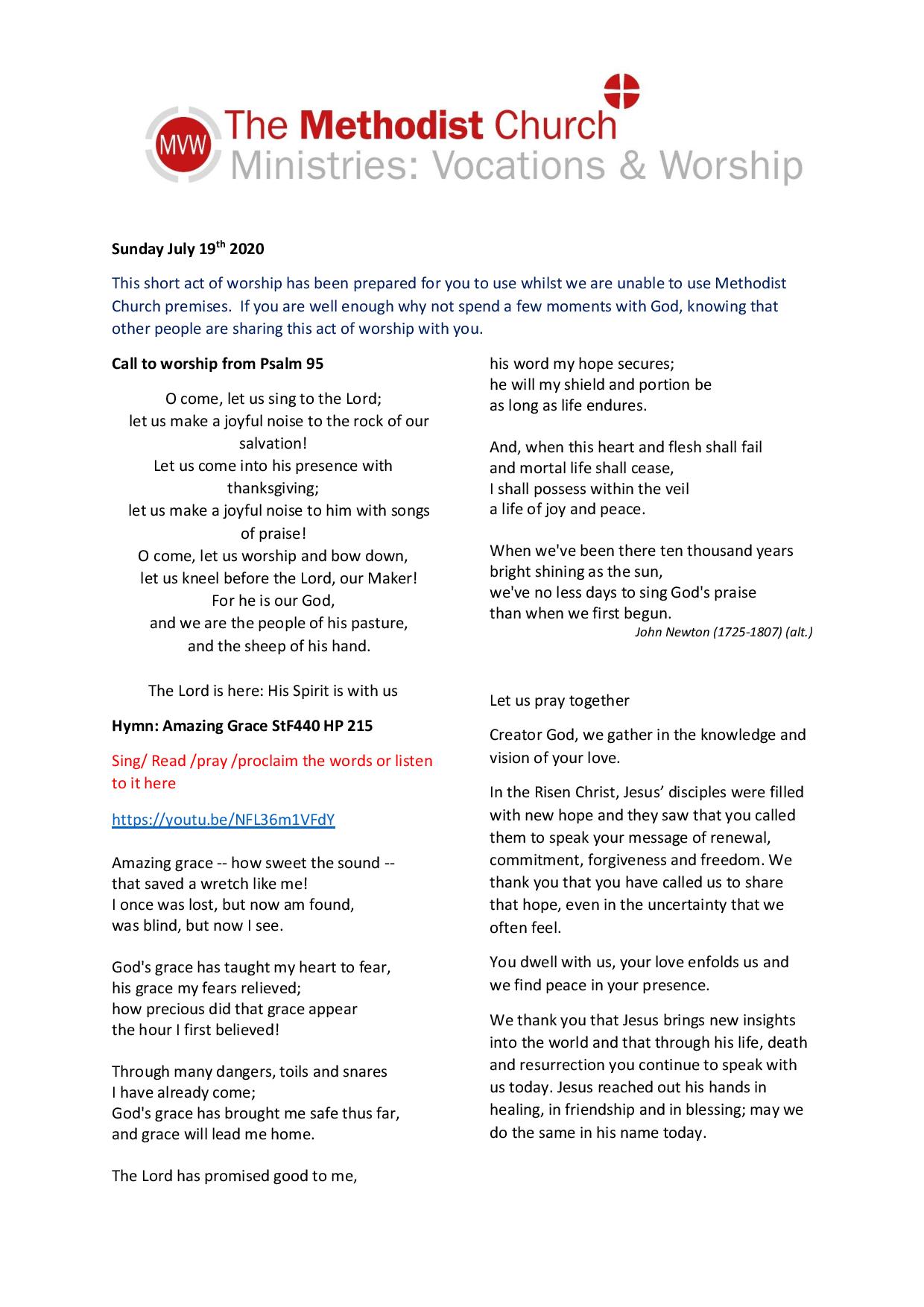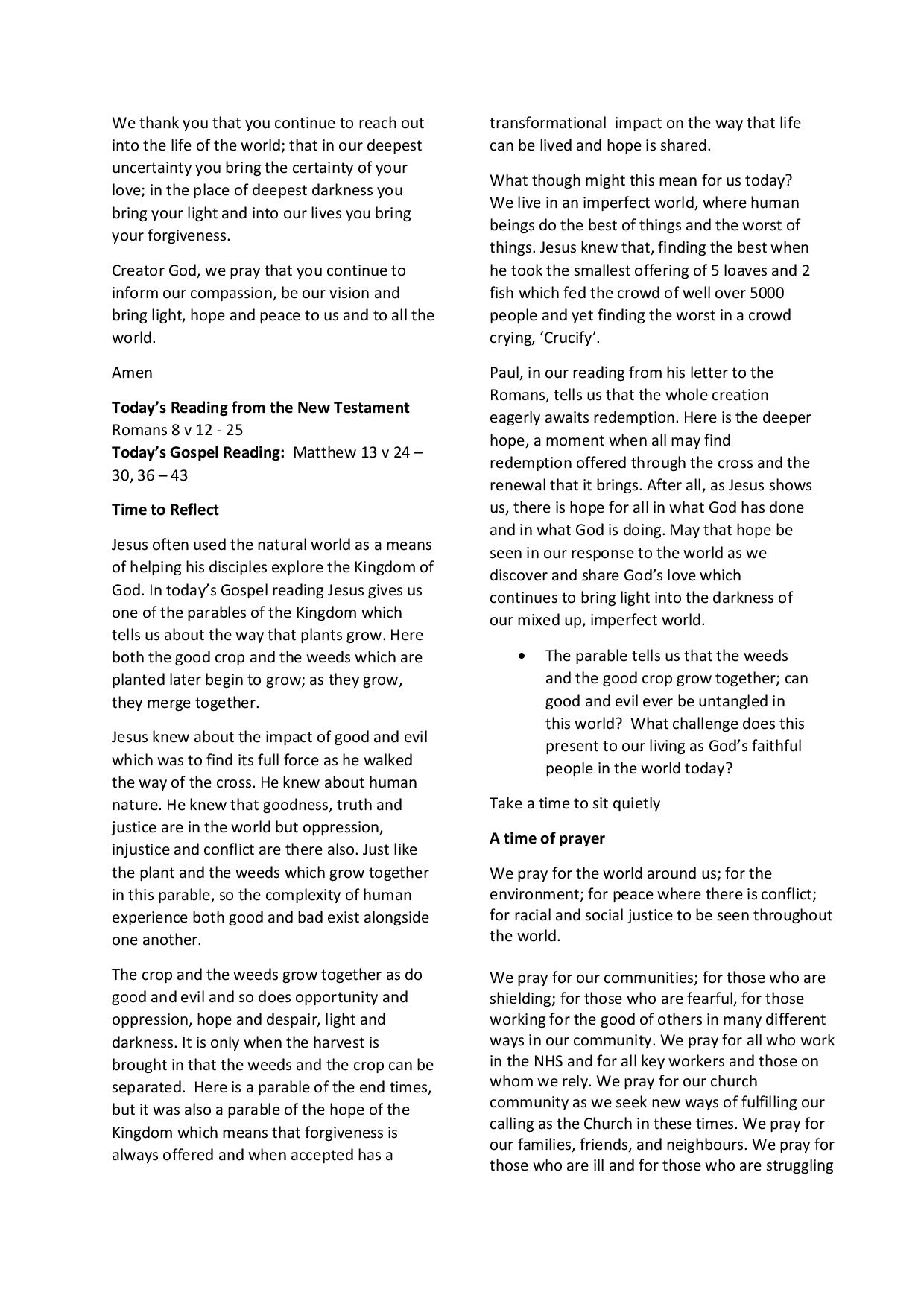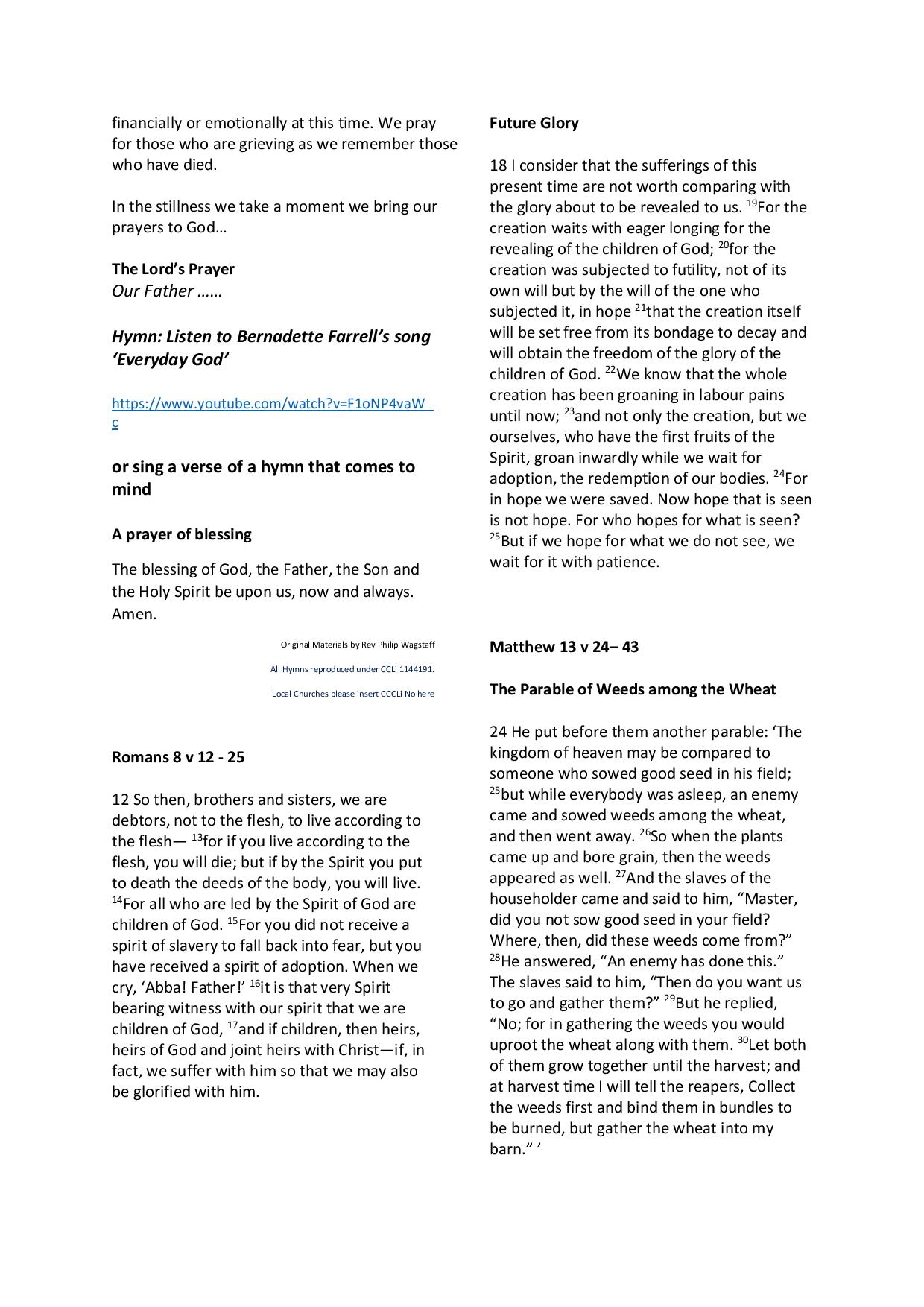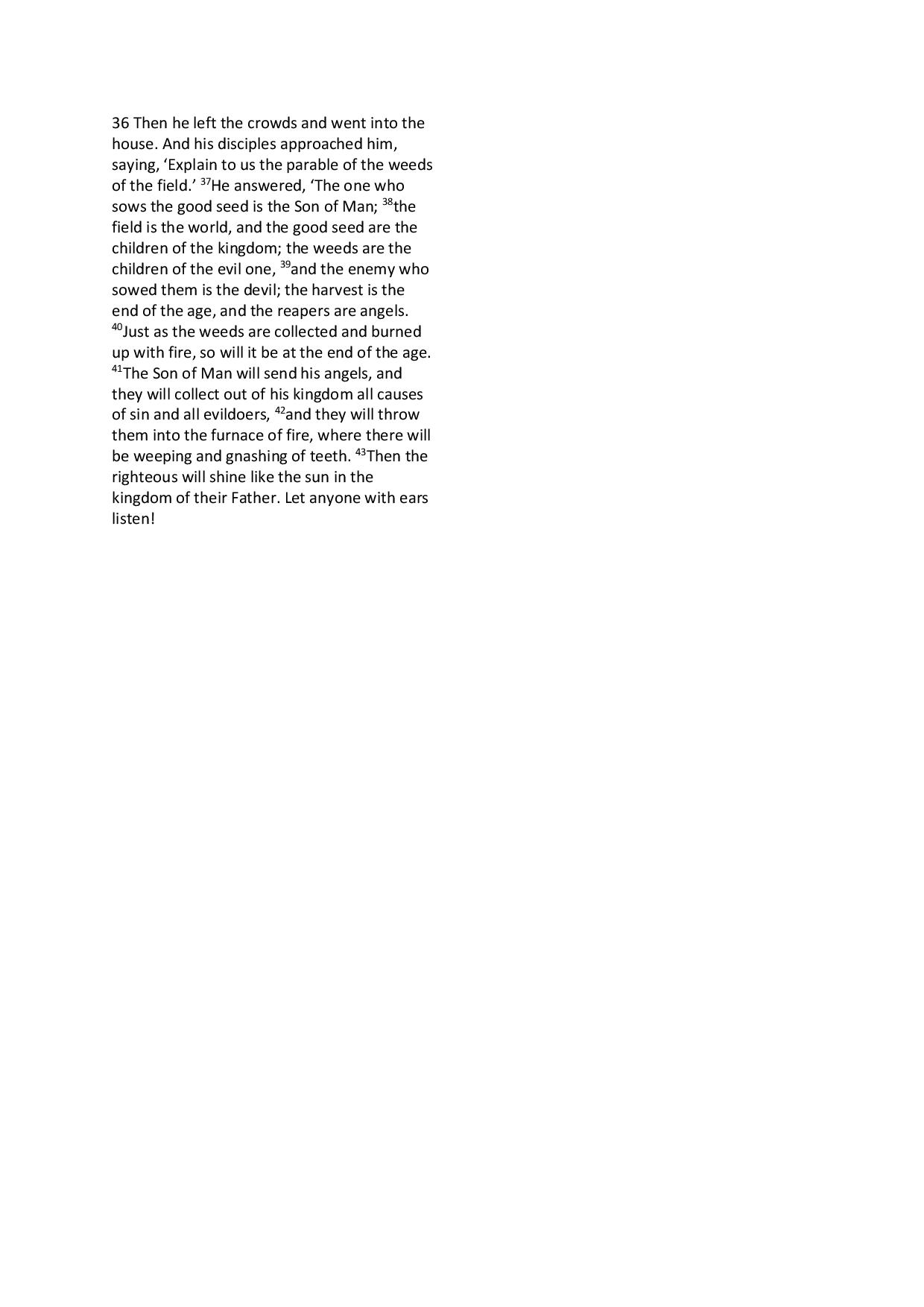 Notices 5th July
I'm on holiday 6th – 22nd July so the next 'Lock-down Letter' from me will be for the Seventeenth Sunday in Ordinary Time, 26th July. Please do access other worship and devotional resources featured on the Methodist Church - and various Local Church – websites, Facebook pages and YouTube channels. Thanks to all who have contributed to the planning, making and distribution of worship services in our Circuit.
The Government has already announced that Places of Worship may re-open from 4th July 2020 for services. The Connexional Property Team is working on what Managing Trustees will need to consider if they may be asking to re-opening buildings and the Methodist Church website will be updated accordingly.
Given that COVID-19 is a continuing threat to our safety - especially for gatherings in enclosed spaces - I am personally very wary of re-opening Church buildings too swiftly following the relaxation of Government restrictions. If Local Churches are thinking of requesting to open for private prayer or services under controlled conditions, they would need to give thought to who is going to be responsible for opening & closing up and who is going to do all the cleaning (all Churches have had the property checklist / cleaning things to do) and putting into place a system that means there are not too many people in the Church building at one time. Of course, these will need to be people who are under seventy years of age and those who are not categorised as "vulnerable"
In the meantime you can see the updates on what steps Managing Trustees (Church Councils) will need to take when considering whether to open church buildings here.
Safeguarding considerations during the pandemic can be viewed here.
You can find more information and ways to access services on the Methodist Church Coronavirus Page